Recipe - CSA Salad
CSA Salad
Every home cook, no matter how experienced needs a go to salad recipe. This one is purposely flexible to allow for different variations, and adaptations for dietary needs. The dressing is easy to make and one that we encourage parents to make with their children as well.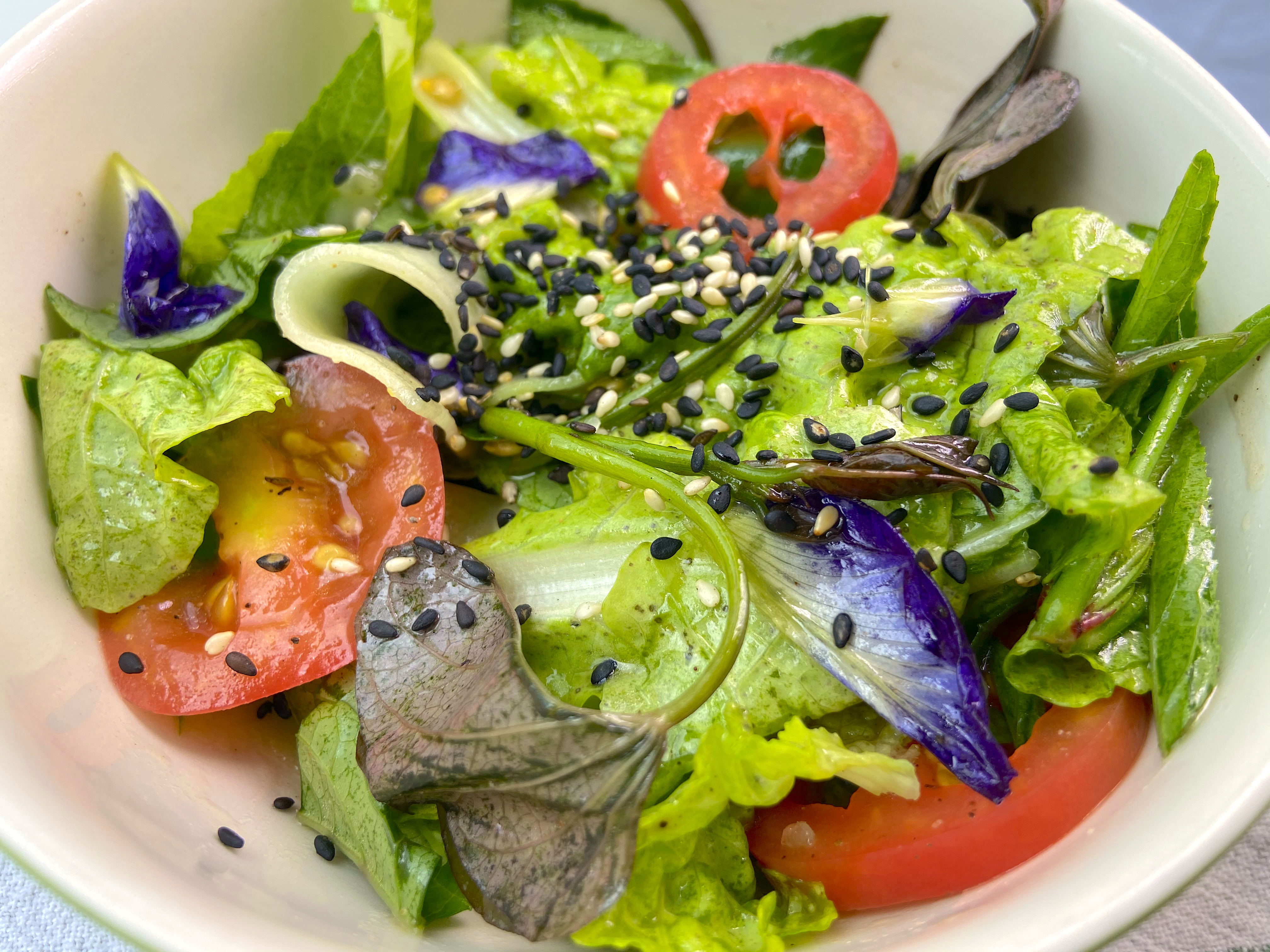 Photo: A CSA salad made of organic chinese cabbage, sweet potato leaf (the darker purple leaves), roselle leaf, cucumber, and tomato.
Dressing Ingredients
3 tbsp of coconut oil or EVOO
1 tbsp of coconut cider vinegar
1 tbsp of honey (or another sweetener)
1 tsp salt
1 tsp pepper
Optional: 1 tsp of mustard, vegan mayo, fruit, or chili
Garnish: Seeds and nuts of your choice.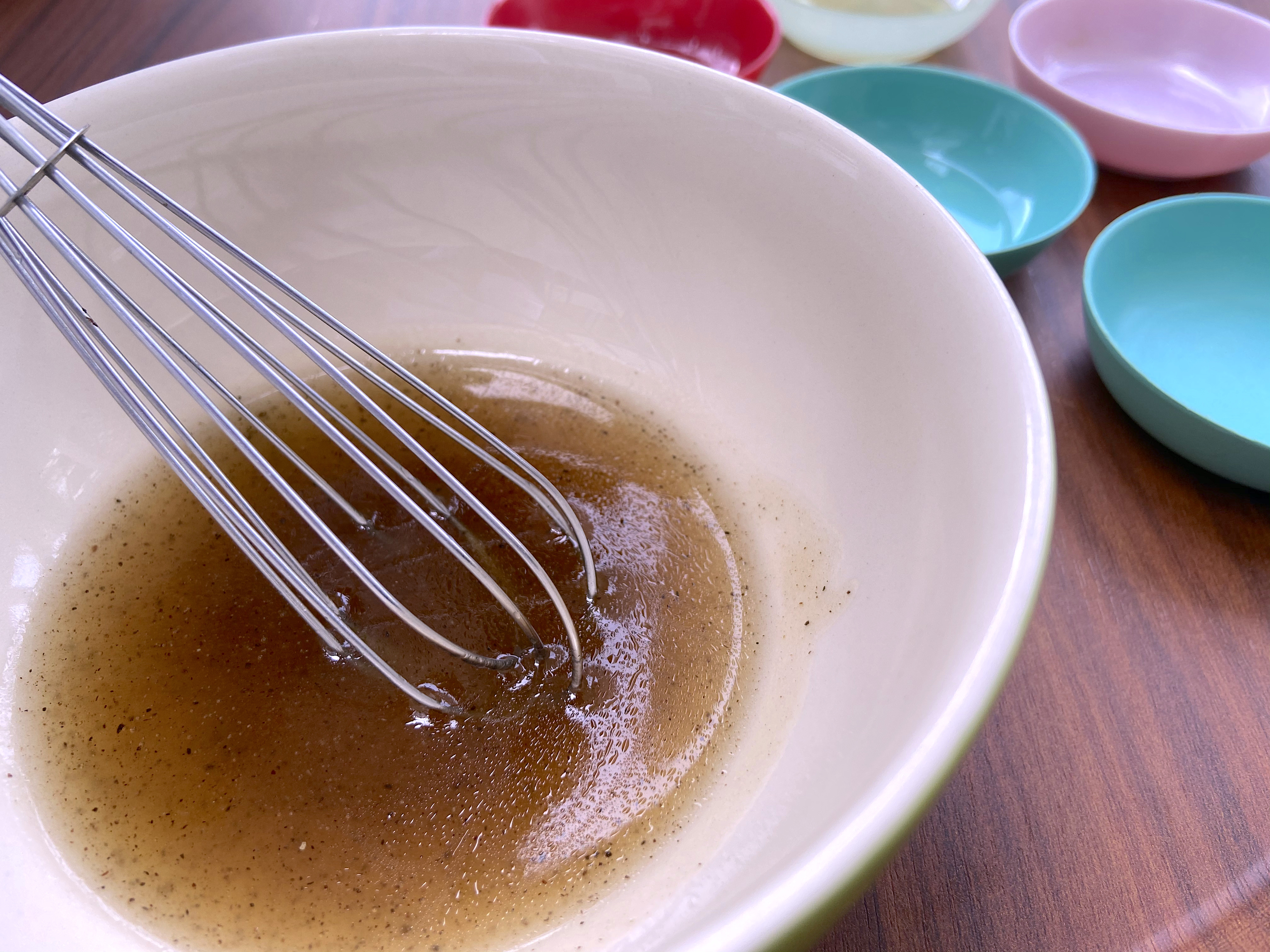 Salad Ingredients
100g of mixed greens
1/2 cup of cherry or plum tomato (shredded carrot is an easy substitute)
1 cucumber (around 120g)
Optional: 1/2 cup of edible flowers (we used butterfly pea)