Lesson 1 - The Realities of CSA Produce
Congrats on successfully ordering your CSA box!
You've helped a farmer and they're sending you their wonderful produce. Let's make sure everyone's on the same page by going over a few expectations you should have about the food you're receiving.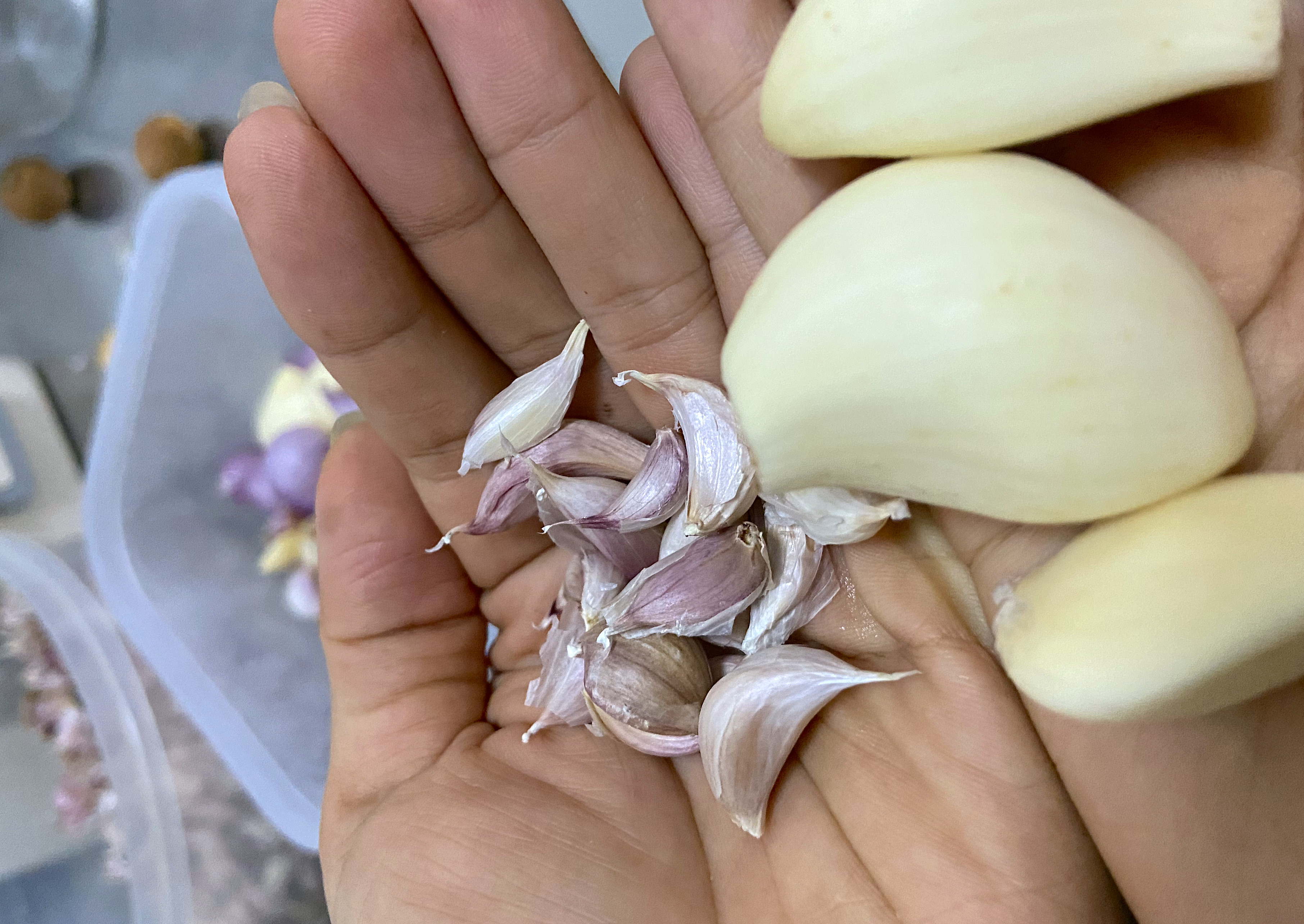 Photo: Organic garlic vs. standard market garlic (likely imported from China). Although smaller, the organic garlic is locally grown, supports Thai farmers, and the flavor is stronger.
Here are 3 important factors to consider when storing and cooking your organic CSA goods:
1) Shorter Shelf Life
The majority of the CSA boxes we recommend feature organic produce. The trade off for healthier, safer produce is that it may have a shorter shelf life than vegetables you normally consume. Be ready to adapt and find ways to store ingredients if you don't have plans to use right away.
Meal Prep - Making meals for the week in advance? Make space in the refrigerator before your box arrives. Try to schedule your weekly prep on the same day or day after your produce arrives.
To Eat List - Keep the list of fruit and vegetables you ordered on the fridge or somewhere you can see them easily. As you cook, tick of the things you were able to consume, to keep anything from going to waste.
Share - Have too many delicious mangoes? Don't forget you can share with neighbors and friends. If you have family or good friends nearby, you can even split the cost of your box by sharing ingredients. Be sure to mention of the shelf life of the ingredients when you do.
2) Perfectly Imperfect Produce
We have all become accustomed to the beautiful, perfect vegetables we see in fresh markets and on the shelves in supermarkets. With the convenience of how we shop today, often we are required to have little or no relationship with the farmers who grow our food.
The loss of this relationship has been detrimental to both farmers and consumer. Furthermore, those beautiful vegetables we're buying are a mirage!
The natural result of growing vegetable without dangerous chemicals should be biodiversity in the plants themselves and the environment. When we examine our organic produce, we may find they have varied shapes, colors, or may be smaller than you expected.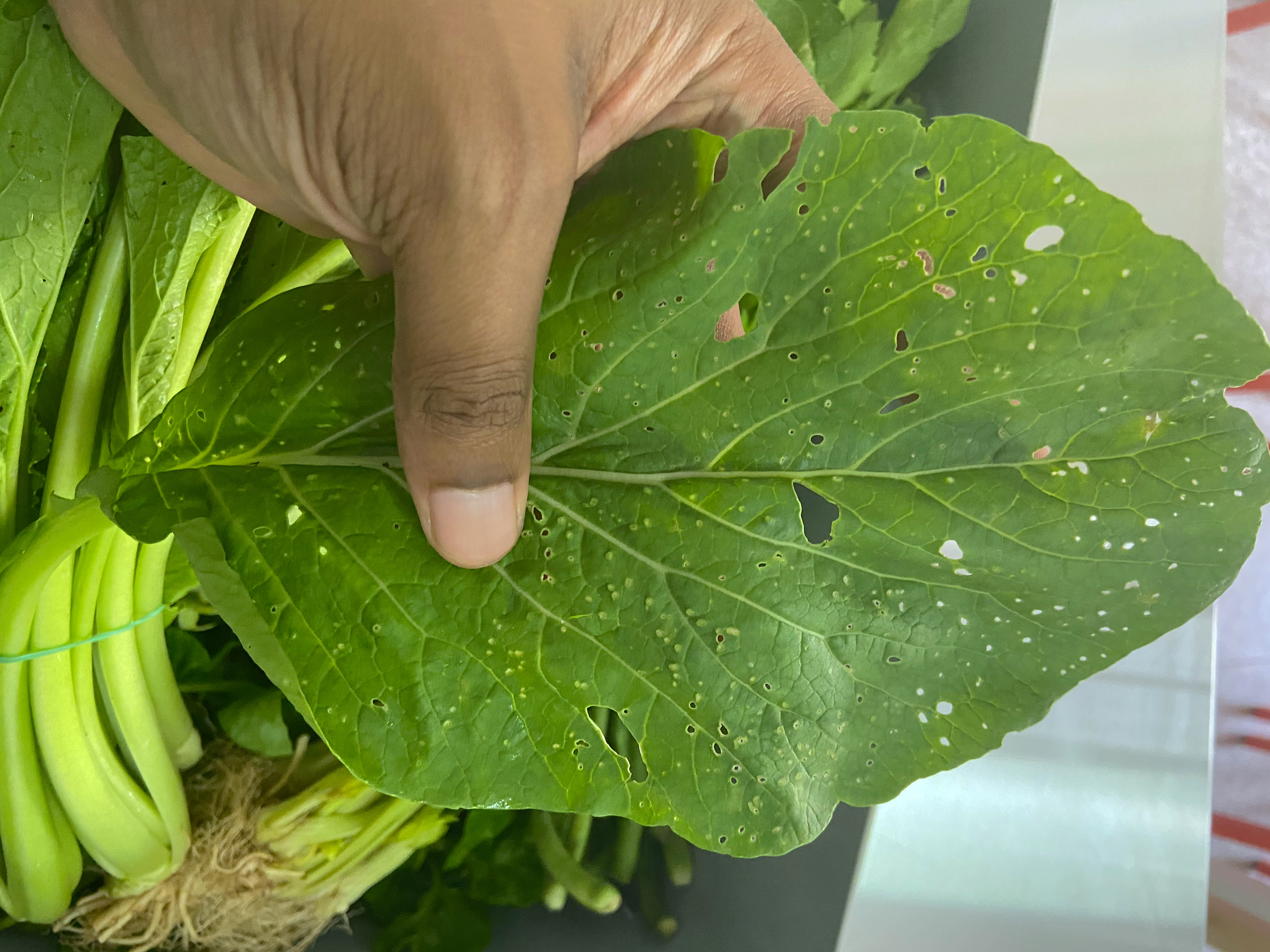 This can be disconcerting at first, but we like to remind everyone that if you're prepared, all of these realities are positives for your health:
Seasonal - Adding a little adventure to your experience, you shouldn't expect to get the same products all the time. There are some market based CSA programs where you can order specific produce, but we really encourage you to choose a program where the farmers have as much flexibility as possible.
Bugs - Want proof you're getting organic produce? Look no further than the occasional caterpillar or other bug on your leafy greens. Holes or nibbles on the leaves themselves are further evidence of your farmers insistence of providing you safe food to eat.
Surprising Ingredients - Think of each CSA box as an adventure. You'll have some surprising ingredients that you may not know exactly how to use. However, we're confident for those willing, this is a great way to learn more about Thai food, culture, and nutrition.
3) Farm Shares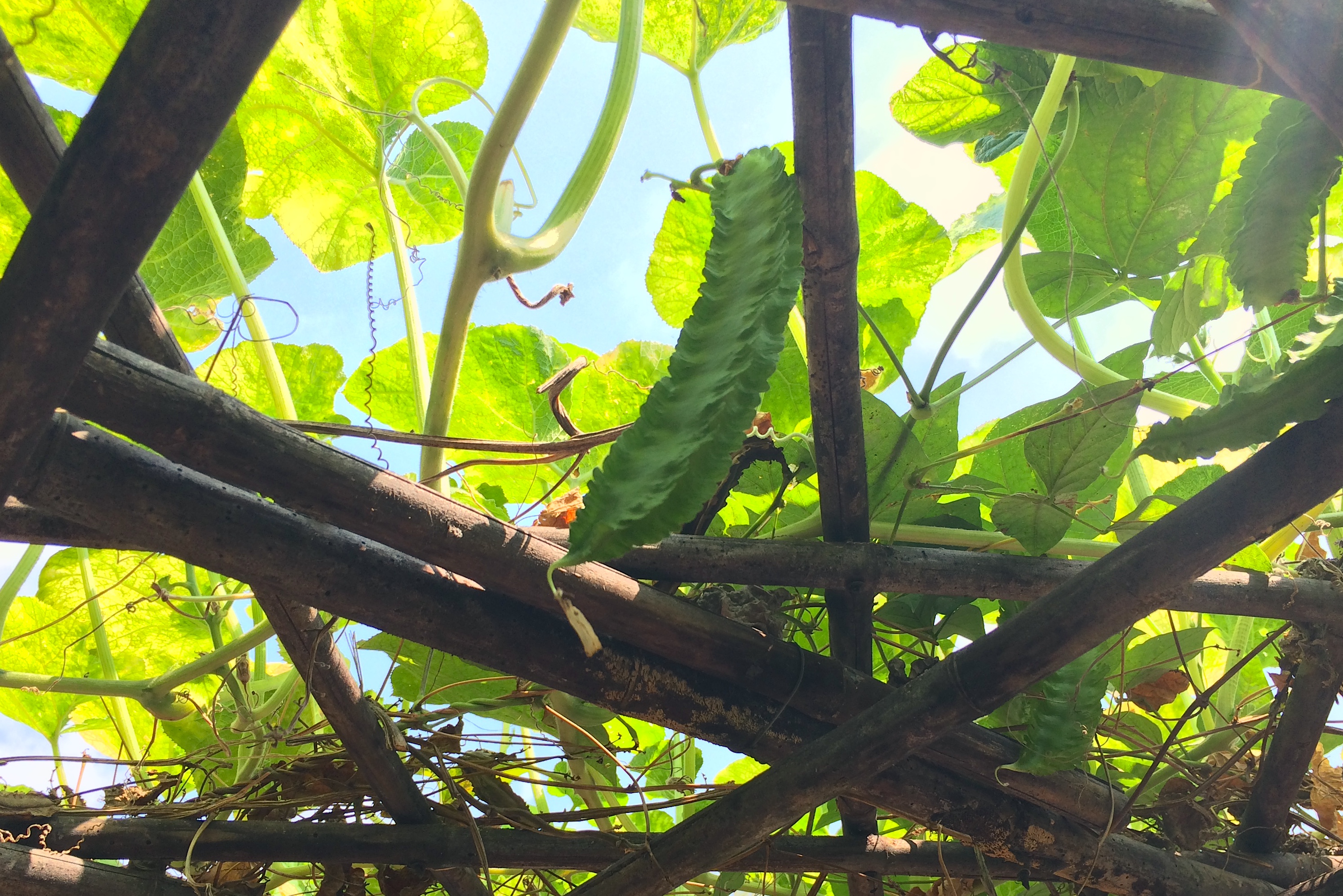 Photo: A wing bean vine at a Thai farm.
Wondering why people struggle so much with CSA boxes initially? This may because we misunderstand the dynamic CSA boxes were meant to create between farmers and the public. Your purchase is most like a farm share investment. Just like business investments, when the farm is bountiful, you benefit with a variety of vegetables.
In return the farmer is shielded financially, especially from forces out of their control (global warming, natural disaster, price fluctuations, etc). Your support may help pay loans, feed families, or expand crops.
However when summers are too hot, winters are too cold, and a myriad of other obstacles, the quality of produce we receive may be impacted. This may be purely cosmetic, or mean a certain fruit or vegetables become unavailable entirely. While the changes in what may be available can be challenging, this is when farmers need our support the most!
When farmers are supported, everyone wins
Subscriptions are the best CSA format for helping farmers
Consumers need to be flexible and strive to understand the challenges of organic farming
If that analogy doesn't work for you, the most important thing you should understand is that as a consumer, you need to be flexible to better support farmers, and work to better understand the challenges they may face.